About Seomun Night Market
The most popular night market in Korea
Seomun Night Market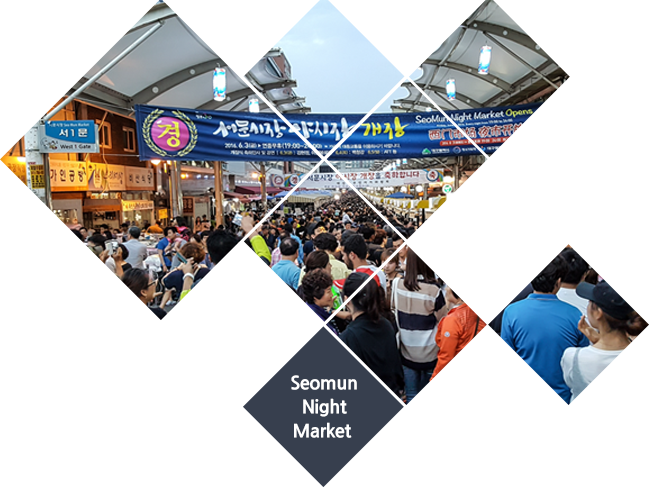 Seomun Night Market opened in June 2016 as the most gigantic night market in the world. It stretches over 350 meters and features over 80 kiosks selling a variety of food and goods. This multifaceted cultural space is the night market of Seomun Market, the third largest market in Korea, and is a cause of great enjoyment to both residents and tourists every evening. It offers a magical experience with diverse food to eat, sights to see, and entertainment to enjoy, unfolding all year round. Unlike other night markets, which mainly offer delicacies, this night market has truly something more to offer.

Plans have been made to provide various benefits to visitors such as on-site home delivery, post duty-free shopping, and an all-in-one shopping complex that aims to make this the biggest tourist attraction in Daegu.
---
All Year Round!
Fantastic Night Party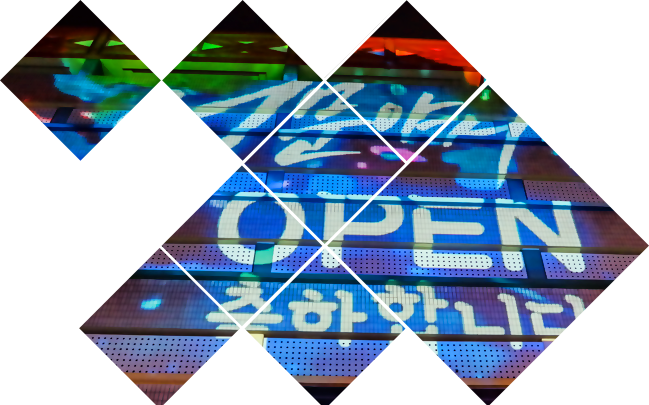 With a combination of Daegu nightlife, various cutting-edge technology, and and a thriving arts and culture scene, Seomun Night Market offers an experience you cannot find anywhere else. There are a variety of things to see and do, including trying out global and fusion food, local food found only in Daegu, and sightseeing and shopping experiences you will remember forever.

If you are visiting Daegu, Seomun Night Market is a place you definitely should not miss out on.
---
Nurtures Thriving Entrepreneurs!
Fantastic Night Party!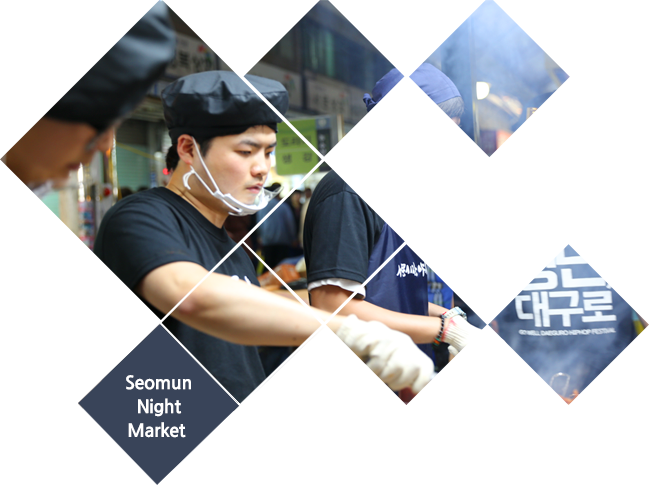 In addition, Seomun Night Market also works as a start-up incubator. We wholeheartedly support new potential merchants with our differentiated development system that helps them secure a more stable space until they can stand on their own feet as successful entrepreneurs

Seomun Night Market presents an "innovative" model where the traditional market becomes a place of livelihood for the young generation.
---
Seomun Night Market opening hours
closed day : Monday, Tuesday, Wednesday, Thursday
Friday, Saturday : 19:00 ~ 23:30
Sunday : 19:00 ~ 22:30